A friend needed last-minute house sitting over the holiday weekend, and so Ruth, Laika and I took a short vacation in the South Bay. The house was lovely, the cats dismissive, and the hot-tub inviting.
Hiked in the hills, got stuck in traffic on CA-17, and visited the aquarium in Monterey. The normally reticent giant octopus came out of his corner, and the sea turtle showed off for the cameras. The otters were not so cooperative.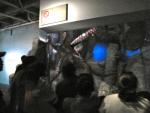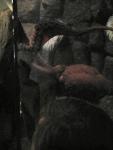 Turtle!
Went strawberry picking by the sea, boardwalk walking in Santa Cruz, and screaming up and down a hydraulically powered tower.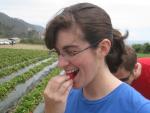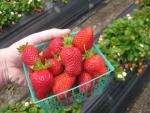 Double Shot
Returned to Oakland to watch the fireworks from our roof, only to find it padlocked and a stern sign warning trespassers of eviction. Instead, we climbed out onto the fire escape with our neighbors, and watched from the side of the building instead. Still, I'll miss our lovely "upyard". Ruth may need to practice her lock picking skills.