I'm not usually much into Christmas, being more of a winter solstice celebrant. But this year I'm feeling a little disconnected from family and friends back home. Luckily, we are doing all the things that keep us in the holiday spirit.
Peace and Paintball
This weekend, we found a local paintball course just off the main road. They have a small "speedball" course with inflatable obstacles, another with bulldozed trenches, and a large course that feels like a small village. I'll admit, it felt a little odd to run around shooting colleagues in a place that has seen real violence very recently. But it was also a lot of fun. We invited some of our security staff to join us, but they said it wouldn't be fair.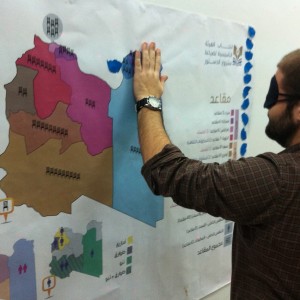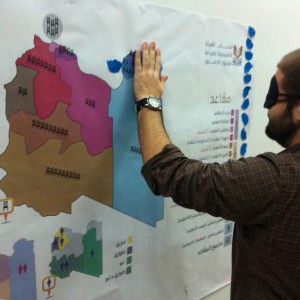 Pin the tail on Benghazi
We had a little office party with the UN staff, which was sadly without alcohol. After spending a lot of time by the juice bar, I realized that drinking more wasn't going to lubricate my conversation. We did play a few fun party games, including "pin the tail on Benghazi", which was tricky when spun around vigorously.
On Christmas afternoon, we were invited to a friend's place in a fancy seaside compound. We drew handmade decorations and feasted on roast turkey, smuggled pork and diplomatic-pouch alcohol. That's the spirit I can get behind.