Took a ski weekend to Utah, visiting Salt Lake City, Alta/Snowbird, Park City and Sundance. The powder was nice and light, and the mountain terrain was fantastic. The four-percent beer, less so.
Top of the Tram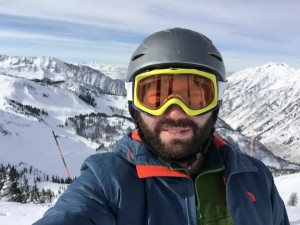 After two days of skiing, we decided to check out the show at Sundance. It feels like the LA/SF scene descends, and pop-up nightclubs and startup parties take over the small town. Uber surged to 4.5x pricing, although there's a quite functional public transit system set up for the festival.
I was able to score a tickets to the premiere of Jim, a film about conflict journalist James Foley, which packed an emotional wallop. It got picked up by HBO, so check it out when it airs in February.