While everyone heads to Milford, we went a bit further off the path to an overnight cruise on Doubtful Sound. It was totally worth it.
We rushed through Queenstown, which was overdeveloped for our taste. We did get ice cream, and I ran into another car in a grocery store parking lot. Bumpers are for bumping, right? Ruth was not amused.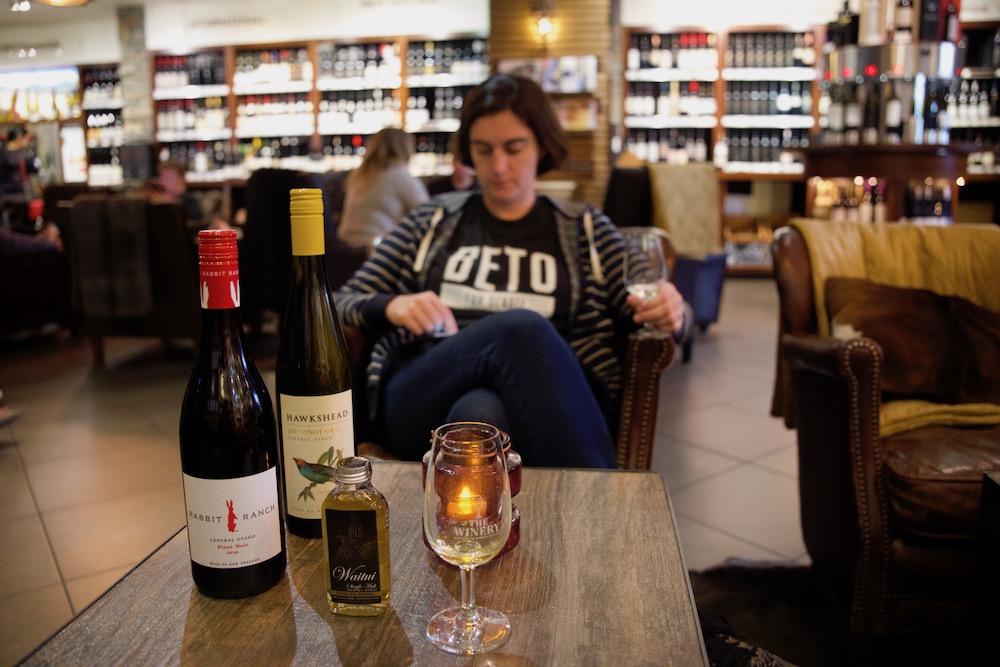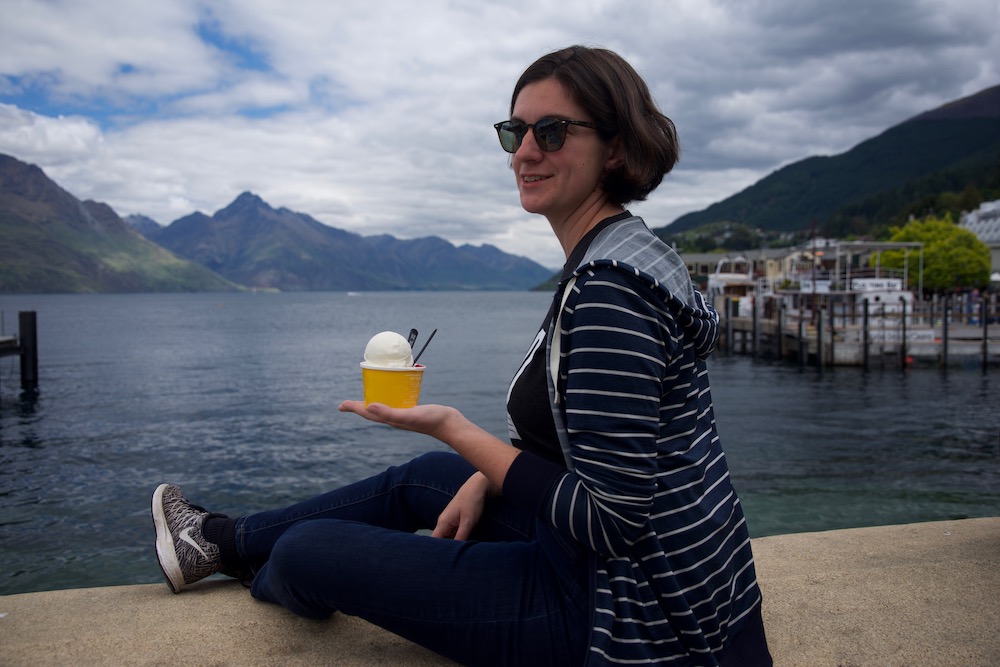 We left in the afternoon and headed to Manapouri, where it's sunny for the first time in a week. It's unfortunately back in the sandfly zone, so we aren't in the mood to get eaten alive while soak up the rays. Luckily our van has funky magnetic screens, so at least we can keep the windows open.
Got up early in the morning to catch a ferry across Lake Manapouri, which is dotted by tiny lighthouses that were used in the construction of a gigantic hydroelectric station at the far end of the lake. They also built a road which goes over Wilmot Pass to connect to the sound. It's separated from the rest of the national network, and the forest feels like it wants to swallow it whole. Very helpful to avoid a daylong trek to Deep Cove, and adeptly piloted by Captain Chris.
Deep Cove Charters is a family operated affair, and the care they took for their ship and their passengers is evident. We didn't follow a set course, but kept a keen lookout for whales, dolphins, penguins, and fish to catch. If we wanted to stop somewhere and kayak, we did so. The food was great, and the reminder to bring our own wine was well heeded by our fellow travelers. Truly, if you are ever in the area, take a tour with them. It's not cheap, but it was a great way to see some remote scenery that you couldn't get to on your own.
Ruth made a great map of our boat voyage, and while I'm sorry that I gave her slightly incorrect data at points, it's a great memory. Not every journey is on the map, right?