We picked up our DreamSleeper and began our #vanlife journey. Constant reminders to drive on the left help keep the mind from wandering during this dangerous task.
A few hours outside of the city, we stopped for lunch at a whitebait truck on the side of the road. The fish are actually sold by the gallon, and they make a delicious omelette. We at them overlooking a river and a scenic Huntly power plant, apparently the largest on the North Island. The town is best known for a mining disaster that killed 43 men in 1914, when the total population was only 1000. As it's also the centennial of the "Great War" there are red poppies at many crossings and Returned and Services Association buildings.
Further into the countryside, past the first of many herds of sheep, we found Hobbiton. Originally built as a styrofoam set for the first LoTR movies, it was rebuilt for the second trilogy out of more permanent materials. Now it feels a bit like Disneyland, but it was a must-stop for fans of the series. Hobbit houses dot the hillside, and the Green Dragon pub serves whole pints!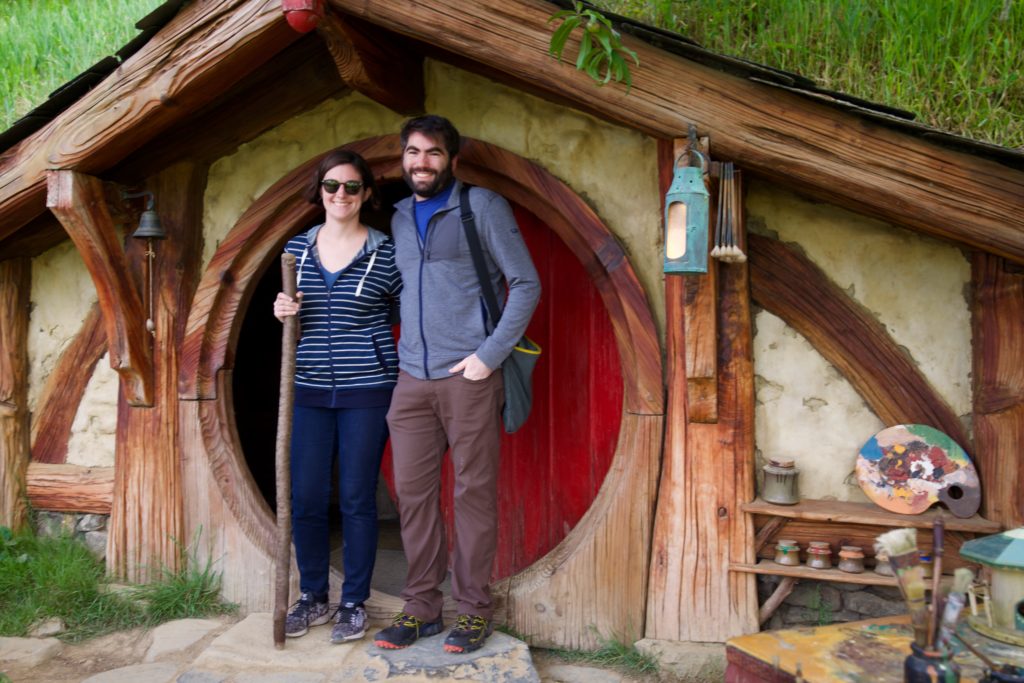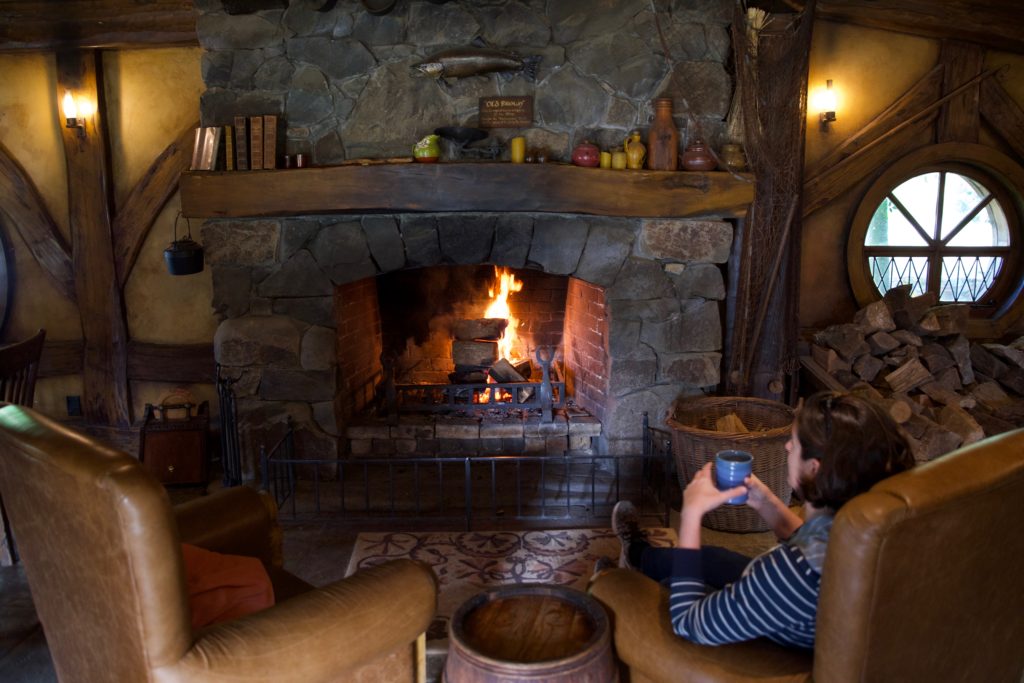 Our first night camping was by Lake Rotorua, where the hot springs are warm enough to cook food. Our spot was right by a steaming hole in the ground, but the concrete baths were a bit cooler and more inviting.