Crossing the North Island in search of glow worms, we found other strange creatures.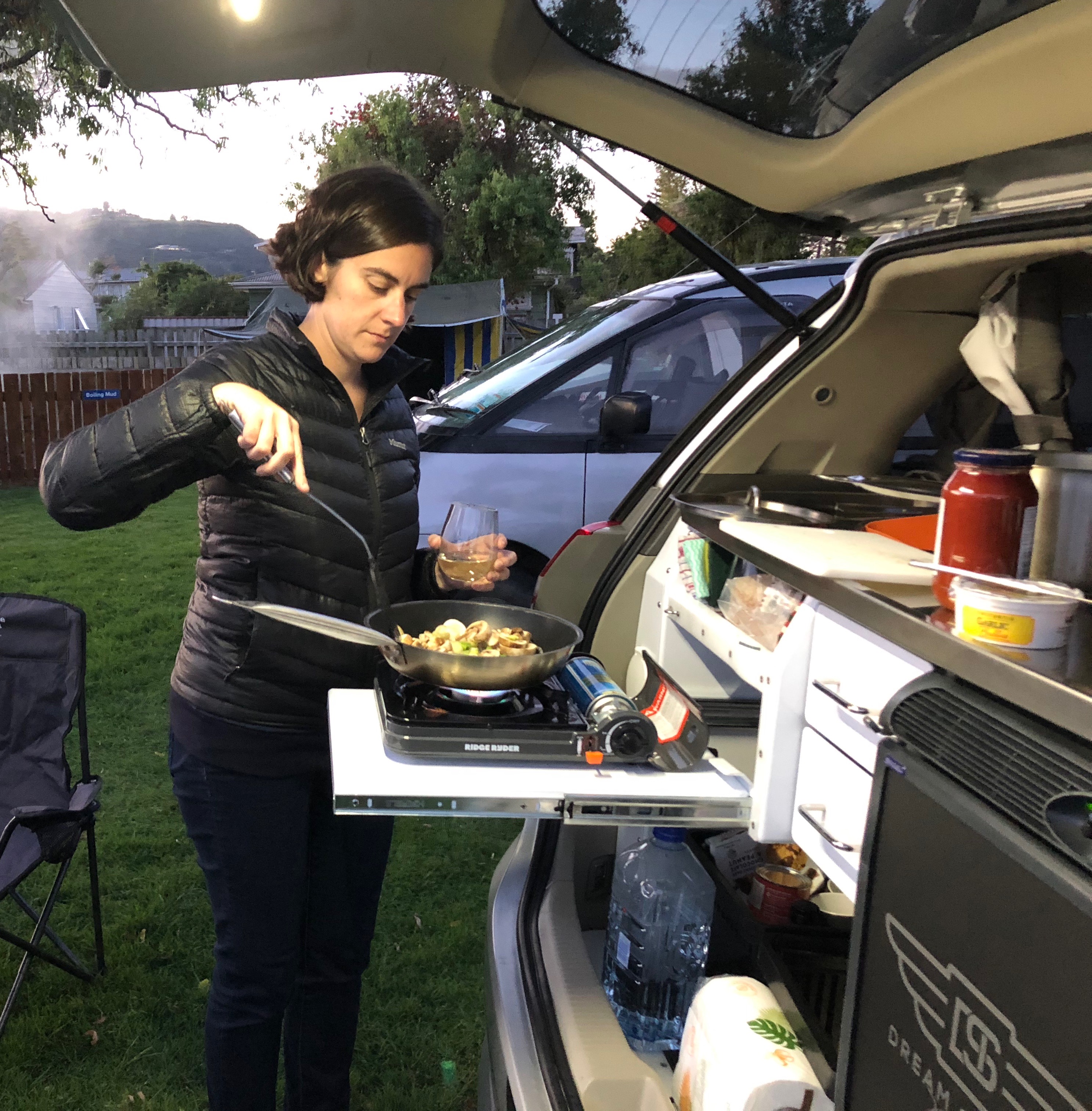 Made our first meal last night in the van, which has a compact kitchen in the boot. We made a passable pasta puttanesca with ingredients we got on the road, but I'm looking forward to better groceries from a real store.
The wine we picked up at Cable Bay paired nicely with the sulphuric scent of the bubbling earth.
In the morning we headed to Te Puia for more geothermal wonders and a better understanding of Māori culture and architecture. I was worried it would feel a bit put-on, but it's a working arts educational center, and the guides are all locals with deep connections to the land. I am impressed that New Zealand has managed to maintain as much of their native culture as they have; it's a far cry better than we've done in the US and Canada. I wonder if simply colonizing later in history meant that the settlers weren't able to slaughter as many people as they might have liked to.
In the afternoon we drove to Ruakuri cave in the Waitomo district. We took a walking tour so I could do a bit of photography, but it was hard even with a monopod to get stable long exposures. You can see great photos on their website…
We also enjoyed petting animals at a farm near the entrance, and getting pecked on by some enormous ostriches and tiny ponies. Authentic!