Woke up very early to catch the interisland ferry. Got great views and only a bit seasick.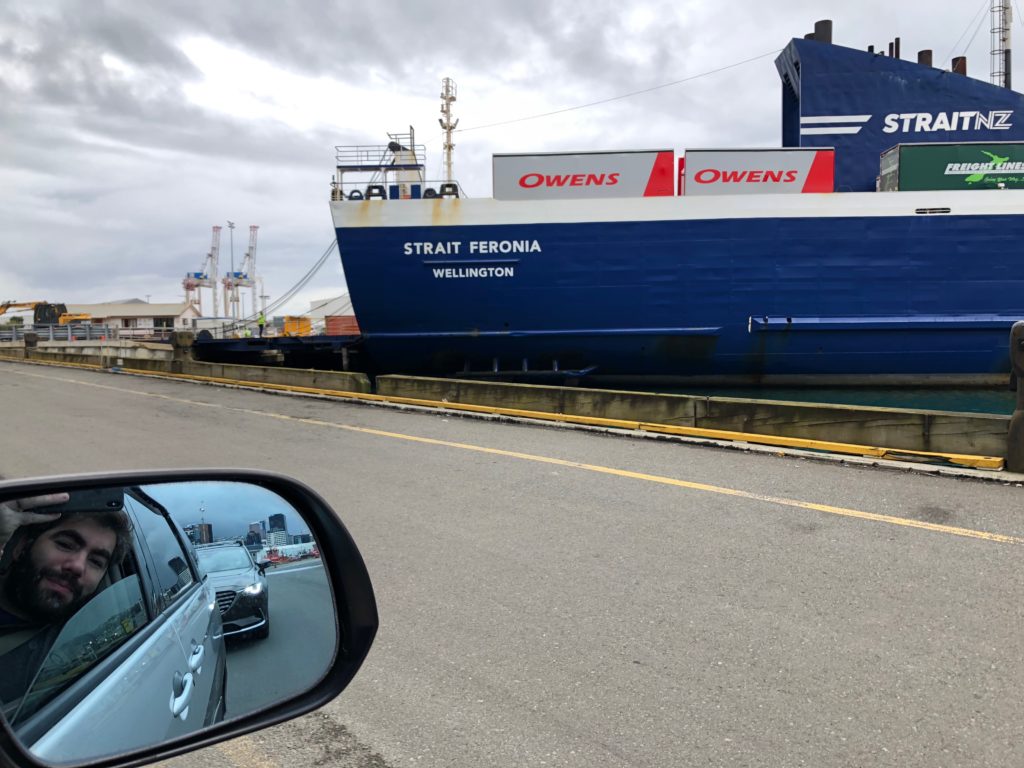 I chatted with some lads on an epic road trip of their own. They were next to us in line to board, and they put a GoPro under their car to film the embarking process. I overheard them discussing what song they'd play when they got to the end at Bluff, and they settled on Heroes by David Bowie. I'll have to remember that one.

The crossing itself was fairly windy and rainy, but I was up on deck for most of the time just enjoying being "in it." Ruth stayed below and journaled. To each their own…
But first, we have to get through the treacherous vineyards of the Marlborough region. We got one of our wedding wines from Kim Crawford, and needed to make a pilgrimage to appreciate it locally. Unfortunately, it appears that appellation was sold recently to a bigger distributor, so the Google address is just a big factory. Luckily, Cloudy Bay and Rock Ferry wineries were there to save us. I'm now a big fan of Sauvignons Blanc.
Headed across the valley and up over the Nelson Lakes, we sadly missed the turn for the famous dock in Saint Arnaud. But we stayed on the lookout for lupines, which seem to be dispersed liberally by the roadside.
We stayed in Reefton, another former mining town, and enjoyed a quiet spot by the river. Also our first encounter with sandflies, as we're getting close to the West Coast. Deet doesn't seem to be effective against the little buggers, so I'm glad we brought after-bite to stop from scratching myself to death.