Flew on a helicopter to a glacier, no big deal. Guides are mandatory.
Stopped in Hokatika for lunch, and bought some lovely greenstone necklaces and a kiwibird for our curio collection at Waewae Pounamu.
While our NZ Frenzy book has lots of hidden spots along the coast road, due to my planning we just don't have enough time to explore the coast here; we have a chopper to catch.
We picked Fox Glacier because it seemed like it might be less crowded than Franz Josef, so I was a bit disappointed when we arrived to find a big group waiting as well. After the safety briefing, half in Chinese for their growing number of foreign tourists, we were placed into smaller groups with individual guides.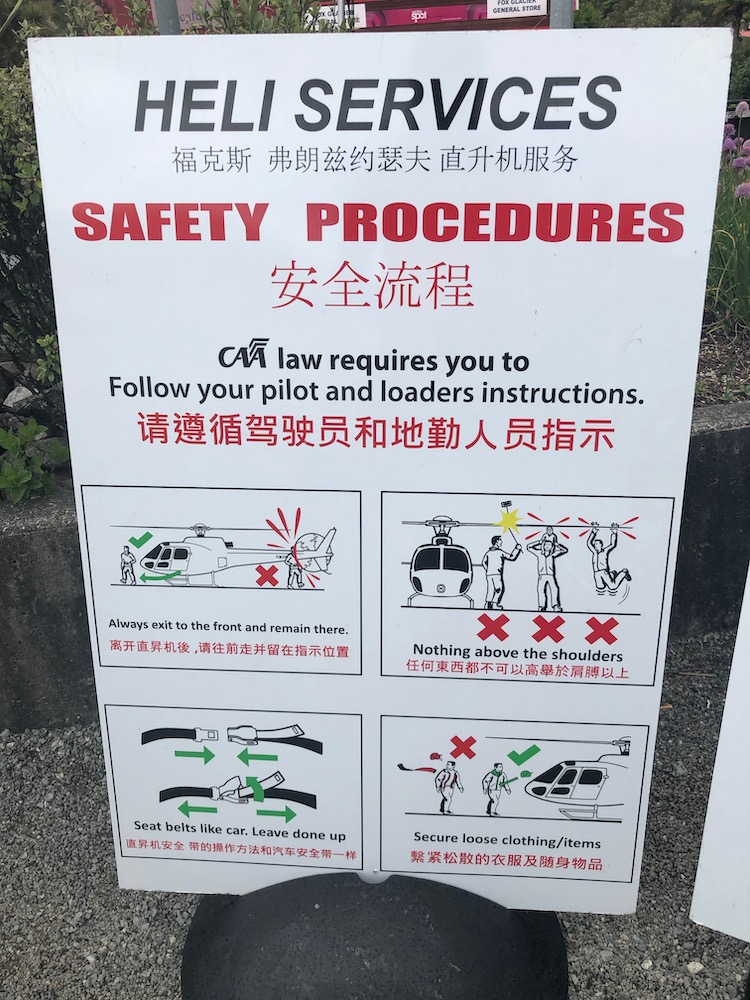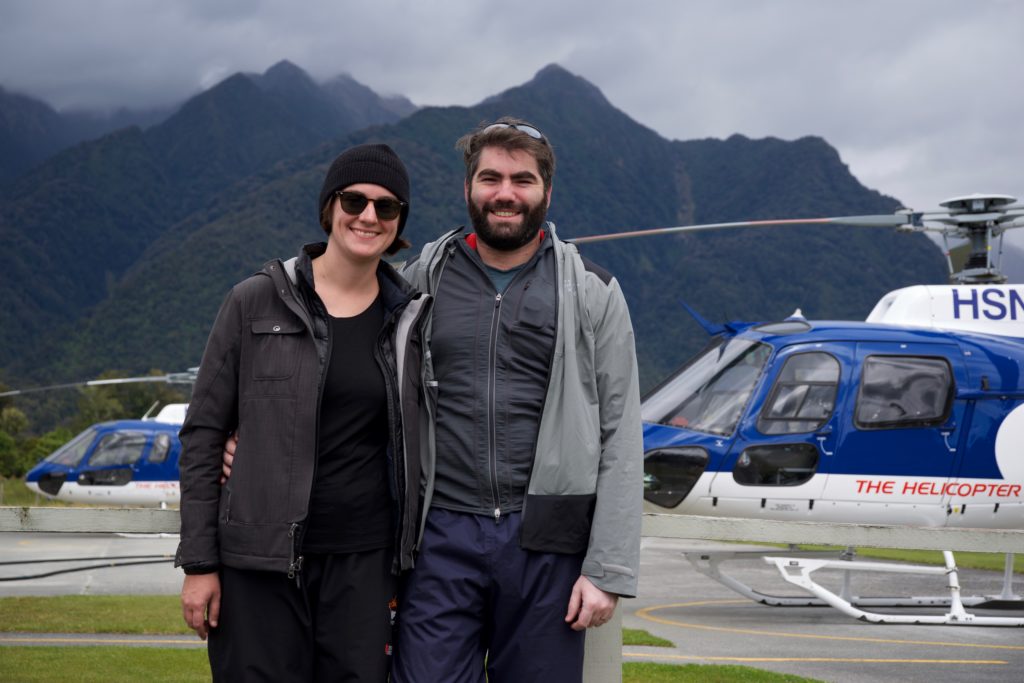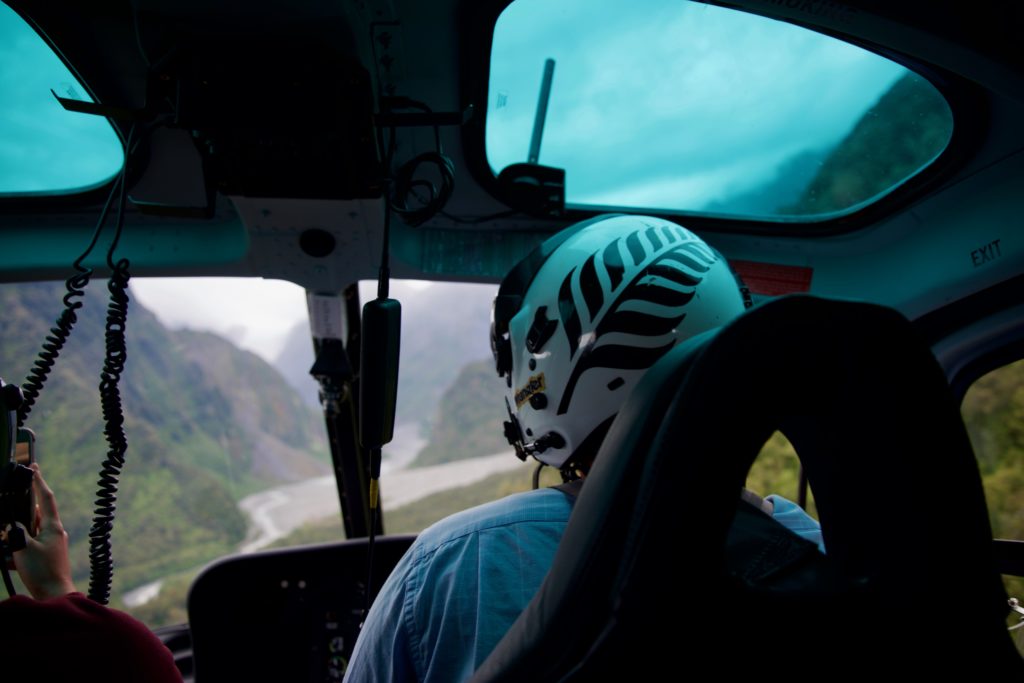 And once we were on the ice, I didn't care. The experience was worth every penny for the flight, and the guides were very professional and gracious.
After the hike we stayed at a camper park in town. We're getting good at setting up the bed in the back, and we slept well with a nice view of the mountains.
The next morning we woke up to walk around Lake Matheson which has great reflections due to the high vegetation content in the water. The wind-blown ripples made a perfect mirror impossible, but we got some good shots and had an excellent breakfast at the cafe.