Take a train to the beach, put some shrimp on your barbie and show off your knife, this city has all sorts of fun in store.
Ruth booked us tickets to a show at the Opera House, so we got to actually go inside. The American artists (Waxahatchee and Kevin Morby) were just as excited as we were to be there, in probably the most famous music venue in the world. It's even more impressive close up, where you can really see the architectural details.
We stayed right near Chinatown, so we had all sorts of great street food choices. I also splurged for a ridiculous option where you pick your fish in the tank first, and then eat it for dinner. Totally worth it.
We also took a day-long tour to see wildlife and wine country, operated by Kangariffic. The guide Sam was great, although he thought he was a little funnier than he actually is. A problem which affects us all…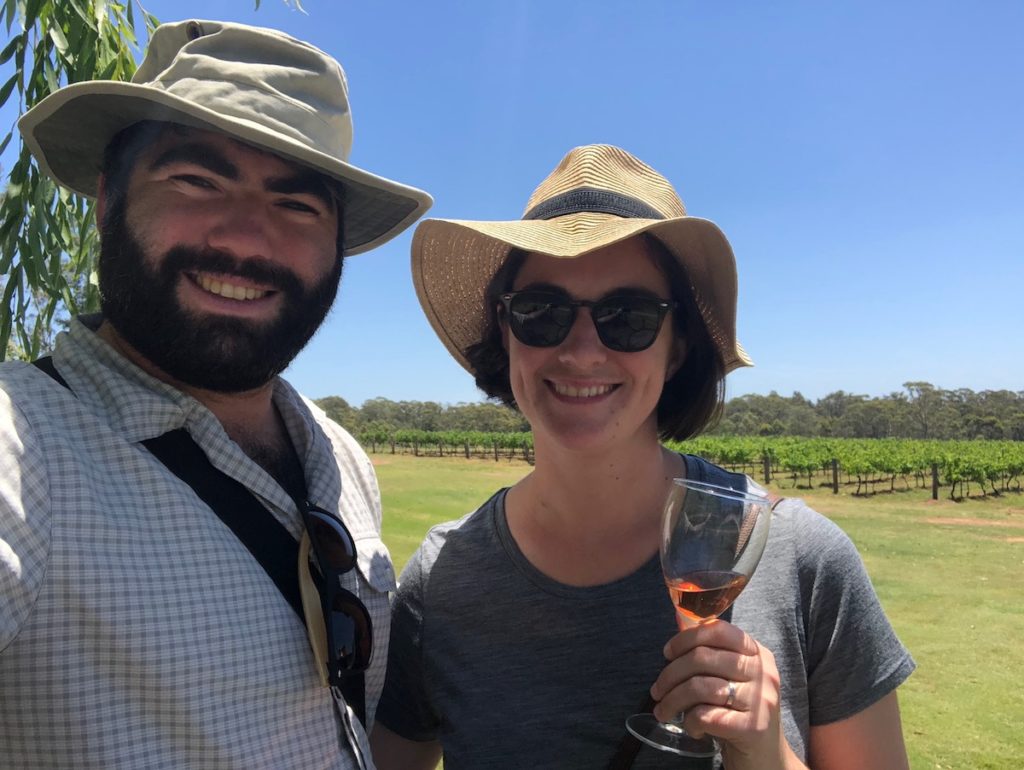 The next day we slept in a bit, and then took public transit out to Bondi Beach and walk a bit along the spectacular coast. Now I know why my first iMac was that particular shade of green.